Master your Badminton Smash with
Speed and Accuracy using
secret proven techniques!
The best defense is a powerful offense!

Did you know the fastest smash ever recorded was by 5 foot 9 inches, 140 lbs, Taufik Hidayat of Indonesia, clocking in at over 300 Kim/h (189mph)?
We have researched and condensed the proven techniques, which will allow you to dominate the competition with a smash which is harder, faster, and more accurate than ever before!
In this e-book we will uncover secrets such as:
The 3 Smash zone Weaknesses in Every Opponent.
Surefire Drills to Improve your Smash.
How to Smash Steeper and Stronger.
Smashing with Pinpoint Precise Accuracy.
Mastering the Jump Smash to gain Even More Power!
and much much more...
Chapter Introductions
With every chapter you will learn secret techniques and proven methods to improve your badminton smash. Find out what is holding you back from unleashing the power and see results in just days!

Proper techniques allow you to get behind the bird to maximize power. Simple adjustments in your footwork and grip will help you fine-tune your smash. Although this chapter may feel like a review to most experienced players, it will solidify what you already know and will strike confidence into every shot.
Compare Racquets including the Voltric 70, Armortec 900 and More!
Find the Perfect combination to match your game style!

Learn or review the basic theories of the smash which make up the core foundations of an effective smash. As you read this chapter, try to relate to your existing problem areas and easily determine where you can improve.
Power, Angle, and Accuracy Uncovered!
Learn how to tie together the Fundamentals!

We cover a wide array of topics including timing, posture, follow through and more! Having good form not only looks good, but also improves consistency, power and accuracy. Clear diagrams are used to illustrate a proper badminton smash.
Step by Step Instruction.
Master the Backhand Smash and Jump Smash!

We have done our research! This chapter provides quick and simple solutions to the most detrimental problems for badminton smashers. Pinpoint your problems with quick easy to apply solutions.
Do you have a Flat Smash or Slow Smash? Learn how to overcome these common smash problems!
Proven techiques to improve your smash instantly!

This chapter unlocks hidden power in all players. Find the most appropriate area to smash to increase the odds of winning the point. For example, we discuss the cross court smash which when used correctly can throw off your opponent(s), and when used incorrectly can cause you to lose the rally. Take advantage of all the hidden strategies professionals use - all revealed to you!
Where to Smash for maximum Effectiveness!
Singles Smash Strategies to Finish the Rally!
Doubles Smash Strategies to strike Fear in your Opponent!

Find the most effective drills to practice your smash. Drills will help you practice and improve footwork, coordination, power and accuracy of your smash. Find appropriate drills which can be done alone or with a partner.
Proven Drills for Solo Practice or with a Partner!
Improve Speed and Stamina!



Don't Wait - Order Today and Start Wining NOW!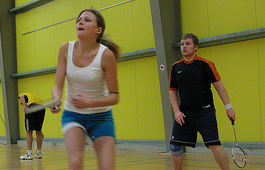 Amazing badminton book, I particularly enjoyed using the strength training section. When playing against guys, I used to get rushed often because my smash was too weak. Now the tables have definitely turned!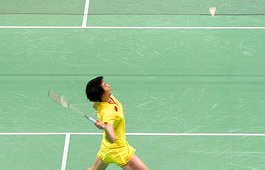 I can't say enough good things about this book. I have recommended it to at least 3 other of my friends. Informative, well written and easy to read!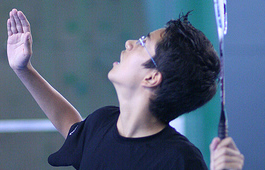 After reading this book my singles game has improved drastically. My opponents now have to stand near the back of the court and will think again before lifting the bird to me.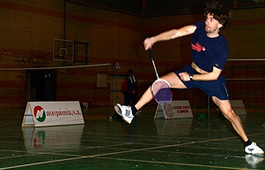 Prior to reading this book, I already had a decent smash. I always found myself out of position after a smash, therefore it was a point won or loss. I think I learned the most from the footwork and drills portion of the book. I am now able to deliver a harder smash and get back to position much quicker than before. This book has definitely improved my entire game.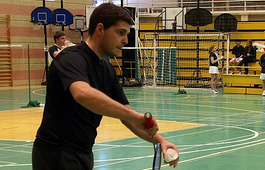 On the court, I am the threat! Opponents now fear me, and just because of the smash, I am able to win point after point after point. Although it's not the only shot in the game, it is definitely my favorite.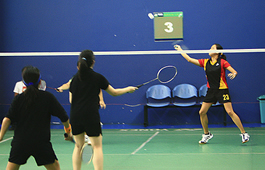 As a competitive mixed player, I needed to improve my smash in order to backup my partner. This book has taught me very much, and I continue to do the exercises and drills recommended.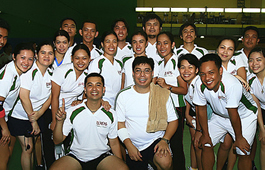 After reading this book, I shared the exercises with my teammates and they absolutely love it. I love the off court training which allows me to improve my game even when I am not on the court.